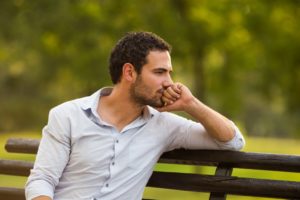 If you have lived with a tooth that is failing or is missing, you understand how challenging it can be. It greatly impacts your quality of life when you can't chew properly, or when you feel embarrassed about the appearance of your smile. The effect it has on your personal and professional relationships can be devastating. There are, however, great solutions for replacing your tooth, and dental implants in La Plata may be the right option for you. Here is what you need to know about dental implants.
Why Dental Implants Protect Your Oral Health
While you may be struggling each day with feeling self-conscious and the difficulties you experience with eating, did you know that your missing tooth is also affecting your oral health?
When you've lost a root, your jawbone begins to deteriorate, or resorb, which can change the appearance of your face and also eliminate support for your remaining teeth. A dental implant replaces your lost root with a titanium post that helps to keep your bone healthy and stimulated.
When you lose a tooth, your remaining teeth will begin to shift. This causes a host of issues such as bite misalignment and a greater risk of developing gum disease and tooth decay. Replacing your lost tooth protects the health of your remaining teeth and the integrity of your bite.
The Process of Getting Implants
The first step to getting a dental implant is to confirm with your dentist in La Plata that they are right for your needs. An implant requires you to be in good overall health and have enough healthy bone to support the implant. Your dentist can determine if this is the right treatment for you with x-rays and a thorough examination.
Next, your implant will be placed into your jawbone during a simple surgical procedure. The implant is made of titanium, which is biocompatible and able to integrate with your bone over a healing period of about 4 to 6 months.
After healing is completed, your dentist designs your crown to match your lost tooth in both shape and shade. Not only does it blend flawlessly with your smile, it also provides all the function of eating, chewing, and talking that you lost with your tooth.
Your smile is now complete, and you can have the peace of mind that your oral health is protected. Contact your dentist today to learn more.
About La Plata Dental
Dr. Mark Hochman and Dr. Andrew Betaharon head up the talented team at La Plata Dental. Patients enjoy comprehensive services combined with excellent customer service when they choose our team for their dental care.
Our doctors' extensive training and knowledge allows them to offer services such as comprehensive implant dentistry. This means that you can complete your entire implant procedure from start to finish with the team you know and trust.
Would you like to contact our dentists? They can be reached by calling 240-349-2439 or online through our website.