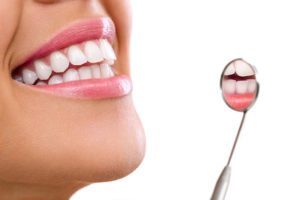 If we asked you to think of a few things that would be more fun than having your teeth examined, it probably wouldn't take you more than a couple of seconds to think of some — but the truth is, these visits are vitally important for your oral and overall health. Unfortunately, many people skip out on their routine dental care because of one reason: they are afraid of the dentist. Is that you? If so, keep reading. Your sedation dentist in La Plata wrote this blog post for you.
What Is Sedation Dentistry?
A number of people experience moderate to severe anxiety when they are faced with going to the dentist. Sedation dentistry was created for them. It's the use of medication to produce a calming and relaxing sensation that will help you glide through any dental procedure — from a simple checkup and cleaning all the way to a root canal or extraction. Patients of all ages can benefit from some type of sedation.
Your Sedation Options
There are two main types of sedation: oral conscious sedation and nitrous oxide, also known as laughing gas. The one that is right for you depends on the procedure being performed and your level of fear or anxiety leading up to and on the day of the treatment.
Nitrous oxide is a gas that you inhale through a small facial mask during your appointment. It produces a light sedative effect, making you feel tingly and maybe even happy to be at the dentist's office. The effects take over quickly and wear off just as fast, so you can resume your day as normal once the treatment is complete. Children and adults alike can benefit from nitrous oxide.

Oral conscious sedation produces a deeper level of sedation. It uses an oral anti-anxiety medication that you will take about an hour before your appointment. Its effects have taken over by the time you are settling into the dental chair, and you are ready to relax your way through whatever is being performed. You will need to plan for someone to take you to and from your appointment, as the medication will inhibit your ability to drive.
Yes, You Can Relax at the Dentist
If you have avoided the dentist due to your dental fear, choose to do something about it in 2018. Our office works hard to make sure our patients feel completely relaxed and at-ease throughout their time here, and sedation dentistry is just one aspect of that commitment to your comfort. We know you will notice the difference our attentive, personalized approach makes — and we will never make you feel bad or guilty if you have let your dental care slide.
If you are interested in learning more about sedation dentistry, make today the day you finally do it! We can't wait to help you love the dentist.
About La Plata Dental
The La Plata Dental team provides comprehensive dental care from the comfort of a state-of-the-art office. To learn more about our services or to schedule an appointment with sedation dentistry, we invite you to contact your dentist in La Plata at 240-349-2439.