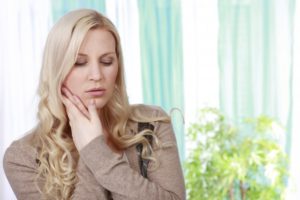 There's at least one trait that you'll find with any dental trauma – they happen when you least expect them to. Therefore, if you take steps to prevent them from occurring all together, it's a win-win situation. Your emergency dentist in La Plata says there are steps you can take to protect yourself, which you'll learn about as you continue reading.
How to Avoid Common Dental Emergencies
Let's take a look at some of the more common types of dental emergencies:
Toothache – The usual cause of a toothache is severe infection from bacteria that have accumulated over time. The best way to prevent this is to maintain excellent oral hygiene habits and be sure to visit your dentist at least twice a year for cleanings and examinations. Thus, if there are any problems lingering that could contribute to developing a toothache and infection, your dentist can address them early.
Dislodged Tooth – A common cause of dislodged teeth is direct impact to the mouth. Thus, if you participate in any type of event or sport that presents the chance of any collisions, you should be sure to wear a mouthguard to protect yourself.
Chipped or Broken Tooth – Sudden impact to your mouth can also lead to a chipped or broken tooth. Other contributors can be eating foods that are too hard or biting down on objects that aren't intended to be placed in your mouth. For example, using your teeth to bite your nails could lead to a chip or break. By simply avoiding activities like that, you can prevent certain dental emergencies from happening.
Something Stuck in the Teeth – It's easy, when eating something tasty, to get a little carried away and become a careless. The danger is that you can get food lodged between your teeth. A remedy is to slow down when eating and be very deliberate in your actions to chew your food.
What to Do in a Dental Emergency
Even though you are now aware of ways to avoid some of the more common types of dental emergencies, there is always the chance of some unforeseen mishap occurring. If you find yourself with a toothache in La Plata or any other type of traumatic situation, here are two things to keep in mind:
Remain Calm – You may experience some momentary shock after a traumatic incident has occurred, but it's important to not panic. This is because time is of the essence, and your next steps are critical to getting you the care you need. So take a deep breath and then move forward.
Contact Your Dentist – After you've calmed yourself, reach out to your dentist's office and let the staff know what's going on, so they can walk you through the next steps.
Maintaining preventive care visits is a great way to achieve great oral health and prevent dental emergencies. So take the proactive approach and reach out to schedule your first appointment today!
About the Author
For four decades, Dr. Mark Hochman has been practicing dentistry. A secret to his success? He's never lost his drive to help people. Thus, he remains affiliated with several professional organizations to stay abreast of the latest advancements in dentistry, so that he can provide the best care for his patients. Dr. Hochman practices at La Plata Dental and can be reached for more information through his website.