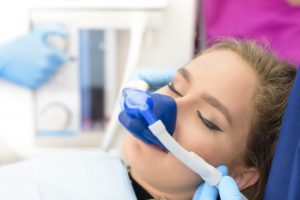 Maintaining your oral health is important to you, and you're aware that it requires professional care to ensure your wellness. The problem is the thought of visiting the dentist's office leaves you feeling anxious. How then can you get the care you need? Your sedation dentist in La Plata has methods available to make your dental visit a pleasant one. Read on to find out about them!
Why Sedation Dentistry is Important
Over 30 million Americans avoid seeing the dentist each year because of dental phobias or anxiety. This is concerning given that over 64 million citizens have some form of gum disease, which usually stems from poor oral care.
Sedation dentistry provides a way to positively impact both statistics by providing patients with a way to receive the oral care they need without having to settle for uncomfortable experiences at the dentist's office.
Oral Conscious Sedation (OCS)
One of the sedation treatments your dentist offers is OCS, which is a medication delivered in pill form. Taken around an hour before your dental visit, it is especially helpful if you have more acute fears or phobias.
Here are some other challenges it can help you overcome:
Gag reflexes
Confinement issues
Sensitive teeth and gums
It's important to have a driver after your appointment, though, because the effects of the sedation medication can last for 12-24 hours after the dental procedure is done.
Nitrous Oxide Sedation
Also known as laughing gas, nitrous oxide sedation is a more commonly-known form of sedation dentistry. Typically used for milder forms of anxiety, the treatment consists of your dentist fitting you with a small, nasal mask that administers the mild sedative and is worn throughout the procedure. The professional can adjust the levels throughout the treatment process and ensure you maintain a desirable comfort level.
When the procedure is done, your dentist will stop the treatment and the effects will almost immediately wear off. Thus, you'll be able to safely drive yourself and perform your normal duties.
Why Communication is So Important
Many people are embarrassed about their dental anxieties or phobias and never share them. As a result, they go without the care they need. Taking the proactive stance of voicing your concerns to your dentist allows you to receive the help you need to prevent a host of oral health issues and enjoy a beautiful and functional smile for years to come.
To find out more about how your dentist in La Plata can help you, reach out to schedule a visit today!
About the Author
Dr. Andrew Betaharon earned his dental degree from the University of Maryland School of Dentistry. He maintains active membership in such organizations as the Dental Organization for Conscious Sedation and the Patuxent Dental Society, which helps him stay abreast of the latest changes and advancements in dentistry. Dr. Betaharon helps patients enjoy calm and peaceful dental visits with sedation dentistry at La Plata Dental, and he can be reached for more information through his website.