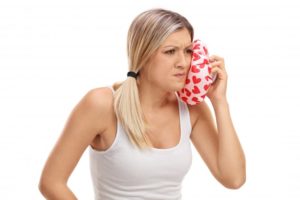 The last thing anyone wants to deal with is dental trauma, but your emergency dentist warns that one can happen when you least expect it. Therefore, it's best to know how to identify the signs of one and to have a general plan of action for responding. Read on for tips on how to recognize and deal with 4 common dental emergencies.
What is Considered a Dental Emergency?
A dental emergency is any sudden change in your oral health that results in excessive bleeding, pain, tooth loss or infection. If any warning signs are discovered, the first thing that should be done is to assess the situation, and then you should reach out to your emergency dentist's office to speak with a staff member.
A Cut to the Soft Tissue
If your lips, gums or other soft tissue in the mouth are cut, it's not uncommon for there to be bleeding. In most cases, you can apply a cotton swab and apply gentle pressure to eventually cause a blood clot. If the bleeding continues for more than 10 minutes, then you should head to the emergency room for care.
A Severe Toothache
A toothache is usually the result of ongoing bacteria growth and decay that have reached a crescendo. After contacting your emergency dentist, you can attempt to carefully floss around the area where the pain is radiating from to make sure that you don't have anything wedged in the gums.
You can additionally take ibuprofen to help with the discomfort. Then, applying ice in 20-minute intervals will help to reduce any swelling.
A Tooth Dislodged
If you participate in sports or have a bad fall, a sudden impact can result in tooth loss. If this happens, you should grab the tooth and soak it in a cup of milk until you can be seen by your emergency dentist.
It's imperative that you not hesitate in contacting the office, though, because there is a narrow window of opportunity to have the tooth successfully re-inserted.
A Cracked Tooth
In some cases, blunt force may not cause a tooth to fall out, but it may leave it cracked or broken. If there is any related bleeding, you can carefully bite down on a cotton gauze.
While waiting to visit your emergency dentist, you can take ibuprofen to lessen any pain. The great thing about the human body is that your saliva contains properties that can help to re-mineralize the damaged area, which should help to reduce any discomfort.
Now that you're aware of some of the more common types of dental emergencies, you can take action without feeling overwhelmed. Then, with the expert care of a local professional, your oral health can be restored to normal.
About the Author
Dr. Andrew Betaharon earned his dental degree from the University of Maryland School of Dentistry. A lifelong learner, he has received additional training in several modalities, including implantology and cosmetic dental procedures, which allows him to treat all types of dental emergencies at La Plata Dental. Dr. Betaharon can be reached for more information through his website.