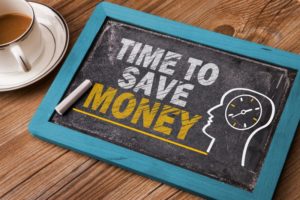 Most people avoid delving into the details of their dental insurance plans because it seems like a tedious and stressful process. With the right dentist in La Plata by your side, you can save yourself from out-of-pocket costs and get the most out of your dental investment. Most patients are unaware that their plans restart on January 1st and that any unused benefits will be lost. Read on to learn how you can save money while optimizing the health of your teeth and gums.
Meeting or Exceeding Your Annual Maximum
An annual maximum is a capped amount of money that your dental plan will pay towards your treatments within a 12-month period. The average amount is between 1,000 and 1,500 dollars, so any benefits left unused will be lost on January 1st, and any number exceeding your maximum you'll need to pay out of your own pocket.
You can check to see how much your dental insurance maximum is by logging into your online account, asking your dentist in La Plata, or calling your provider directly. The best way to maximize your benefits is to either meet or exceed your maximum so you don't lose any money that could be spent on necessary dental treatments. Also, depending on what type of policy you have, some of the services you receive may not count towards your yearly capped amount, so even if you think you've met it, it's still a good idea to double-check.
Benefitting From Your Two Covered Checkups and Cleanings
Most dental insurance policies encourage patients to stay on top of their oral health by covering the cost of two checkups and cleanings with your dentist every year. To make sure these services are routine, they may not let you schedule your second appointment until at least six months after your first one. With regular preventive dental care, patients are able to get issues diagnosed and treated before they have a chance to become more severe. Plus, many insurance companies offer an online tracking tool so you will know exactly when you become eligible for your next visit.
Treating Small Oral Health Problems
While it's nice to dream and believe that signs of oral health problems will go away on their own, that's likely not the case. When you put visiting the dentist on the backburner, you allow the small, easily treated issues like cavities to turn into more severe problems, like tooth infections. Most dental insurance policies encourage and reward patients who are proactive through their 100-80-50 structure. What that means is that they typically cover 100 percent of preventive care, including your two checkups and cleanings, 80 percent of basic treatments like cavity fillings, and 50 percent of major procedures such as root canals or tooth extractions.
Educating yourself on how to navigate your dental insurance plan can save you hundreds of dollars every year. With a great team of dental professionals, you can rest assured that they'll help you find out all the information you need, including how to maximize your benefits before they restart on January 1st.
About the Author
Dr. Mark Hochman is passionate about providing his patients with quality preventive dental care that helps them avoid needing costly or invasive procedures. He understands how stressful dealing with dental insurance can be, which is why he offers to answer any questions that patients have about their policy or benefits. He is an in-network provider for many major insurance plans, such as Aetna, Cigna, Delta Dental, United Healthcare, and many more. He is also committed to helping his patients save money by maximizing their benefits and offers additional financing options with little to no interest through CareCredit. For questions or to schedule a routine checkup and cleaning, visit La Plata Dental's website or call 240-349-2439.