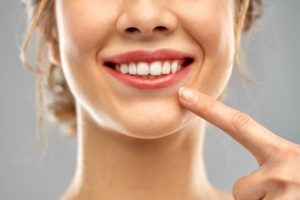 Do you have mildly crooked front teeth but don't want to suffer through the hassle that is metal braces? Then, you're in luck, because modern dentistry offers more choices than ever before to correct your problem. Two of the most popular treatments are Invisalign and porcelain veneers. Invisalign's clear plastic trays shift your teeth into a straighter position, while veneers are thin porcelain coverings that give the appearance of straighter teeth. Let's look at the benefits of each treatment to help you make that decision.
Pros of Invisalign
Invisalign offers many advantages, such as:
Nearly invisible treatment. No one besides your dentist has to know you're undergoing orthodontic treatment, since your trays are perfectly translucent.
Removable trays. You can take out your trays at any point for easier brushing, flossing, and eating.
No dietary restrictions. Since you can and should remove your aligners before eating, there are no limits on what you can eat, unlike with traditional braces.
Comfortable. The brackets and wires of braces can irritate the inside of your cheek, tongue, and gums. Invisalign's smooth plastic trays don't poke and prod your mouth.
Benefits of Veneers
Porcelain veneers come with a whole host of benefits, including:
Correct multiple flaws at once. Veneers can whiten your teeth, correct minor misalignment, or conceal a cracked or chipped tooth, all in one treatment.
Are long-lasting. While veneers aren't necessarily designed to be permanent, they can last on average up to 15 years with proper maintenance.
Can protect eroded teeth. The enamel on the outside of your teeth can get worn down from years of chewing. Placing a veneer is one way to restored eroded teeth and protect them from further wear and tear.
Improve your confidence. No matter what cosmetic issue you're correcting, veneers can give you a major self-esteem boost by giving you the smile you've always dreamed of.
Which Is Right for You?
Ultimately, it's up to you and your dentist to decide which is the best choice for you. It's also important to consider your goal. If you would rather change your bite alignment or correct your teeth as a whole, Invisalign would be right for you. If you only have a couple of problem teeth, you might be a good candidate for porcelain veneers. The best way to make this decision is to visit your dentist for a consultation.
About the Author
Dr. Andrew Betaharon received his Doctor of Dental Surgery degree from the University of Maryland's School of Dentistry. Then, he attended a general practice residency at the Veterans Affairs Hospital in Long Beach, CA. He is certified in Invisalign, and his practice, La Plata Dental in La Plata, MD, also offers porcelain veneers. To ask Dr. Betaharon to settle the Invisalign vs. porcelain veneers debate, click here to contact him.