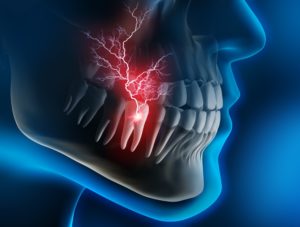 As you start your day, you probably don't expect a dental emergency to interrupt your plans. While you might never expect it to happen to you, 1 in 6 Americans faces a dental emergency each year. Although there's never a good time for a sudden oral health issue, if you're awakened by a toothache during COVID-19, it can add to the stress and uncertainty of the situation. Your emergency dentist will have restricted office hours, but you can still get the care you need. While you wait for your appointment, here are 7 toothache remedies to stop your pain using many items found right in your kitchen.
1. Clove Oil
Clove oil is an old remedy to numb the nerves. The oil contains the chemical compound eugenol, which is a natural anesthetic. Don't pour the oil on your tooth. Instead, place a drop or two on a cotton ball and place it against the tooth until your pain subsides,
2. Ginger & Cayenne
Mix equal parts of ginger and cayenne with water to make a paste. Use a small ball of cotton to apply the paste to your tooth; however, be careful to avoid your gums or tongue.
3. Salt Water
A salt water rinse is a tried-and-true solution to kill pain and reduce swelling. Swish it around in your mouth for about 30 seconds before spitting it into the sink. You can repeat this as often as necessary to manage your pain until your appointment.
4. Peppermint Tea
Peppermint is a natural numbing agent. Create a tea from dried peppermint leaves and let it cool. Swish the tea in your mouth to reduce your discomfort.
5. Hydrogen Peroxide
Hydrogen peroxide can help relieve a toothache that might also leave a bad taste in your mouth. Use 3% hydrogen peroxide to kill bacteria while also decreasing your pain.
6. Ice
Apply a cold compress to the aching tooth for 10 to 15 minutes to help numb the area. If your tooth is too sensitive, you can apply the ice to the outside of your mouth near the tooth.
7. Pressure
Acupressure can quickly dull a toothache. Use your thumb to press the point on the back of your hand where your thumb meets your index finger. Squeeze the area for about 2 minutes to trigger the release of endorphins, which help you feel better.
Call Your Dentist Right Away
Many people believe an occasional toothache it normal, but it often indicates a larger issue, like decay or infection. Despite the current COVID-19 guidelines, it's still essential to call your emergency dentist for immediate care. They will take extra precautions to ensure your safety while stopping your pain.
About Dr. Mark Hochman
Dr. Mark Hochman has been practicing dentistry since 1977. He provides personalized dental services to help each patient achieve their best smile. He's committed to ensuring your safety during the COVID-19 pandemic. If you have a dental emergency, don't wait. Contact our office today for an appointment.