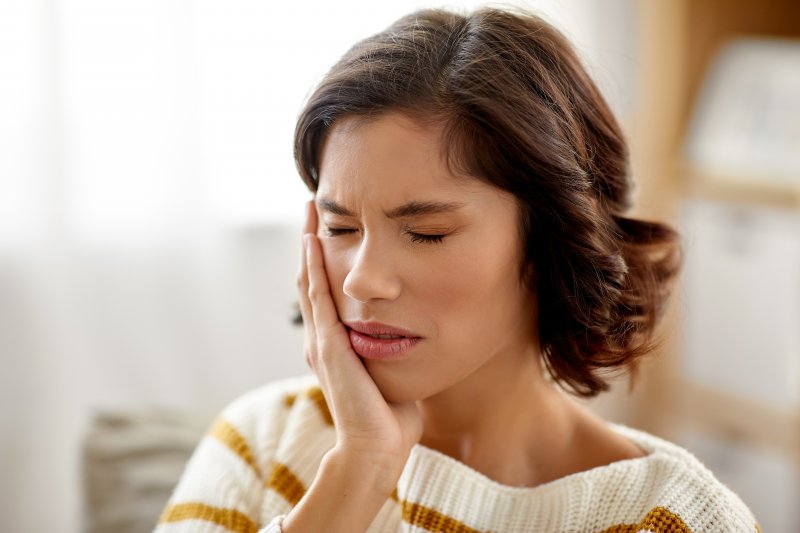 You've had a toothache for a few days but aren't sure what it means. You're trying to decide if you should just try to wait it out or if you should make a dental appointment. Not all tooth pain is the same. Toothaches can come in many different forms and be caused by many different factors. Understanding the different types and causes of tooth pain will help you to know when it's time to schedule an appointment with your dentist.
Dull, Long-Lasting Aching
Dull aching is the most common type of toothache and can happen for a number of reasons. If the pain is minor, you may just have a piece of food stuck in between your teeth or gums. If the pain persists after you floss and clear your mouth of debris, the toothache may be caused by a bigger problem such as tooth-grinding or an abscessed tooth.
You should always monitor the length and severity of your toothache. Any pain that is severe and long-lasting should be seen by a dentist immediately.
Sensitivity to Hot and Cold
This type of common tooth pain is usually caused by exposed tooth roots and may vary in severity. Aggressive brushing habits and periodontal disease can cause your gums to recede, exposing your tooth roots. Your roots are porous and not as strong as the crowns of your teeth, causing them to be sensitive to changes in temperature. Often, sensitivity toothpaste can help you to manage your tooth pain. However, if the pain and sensitivity persist, it's time to visit the dental office.
Severe, Distracting Pain
If you experience any sort of dental pain that is strong enough to keep you from functioning properly, you should see the dentist immediately. This type of toothache is often caused by a severely abscessed tooth or infection. When this type of infection spreads into the nerve and root of your tooth, if often can only be treated with a root canal.
Regardless of the type of dental pain you're experiencing, it's always important to schedule a dental appointment it becomes severe and persistent. Your dentist will be able to diagnose the problem and offer you solutions to get you back to full health.
About the Author
Dr. Mark Hochman has spent decades helping his patients get out of pain. He loves when his patients leave his office with their full health and a beautiful smile. Since graduating from the Howard University School of Dentistry, he has spent years continuing his education so that he can provide the best dentistry and technology for his patients. He has studied at prestigious dental institutions such as the Dawson Institute and the Nash Institute. If you are experiencing any sort of dental pain, he and the team at La Plata Dental are happy to help. Give them a call at (240) 349-7358 or send them an email.