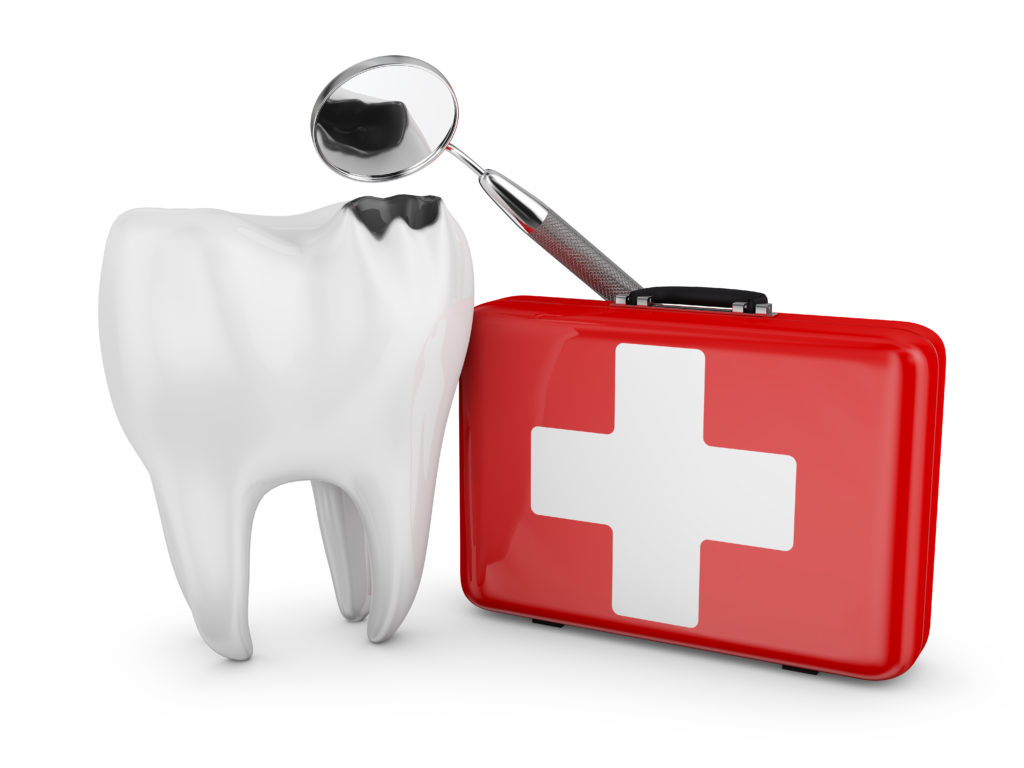 Is your tooth in serious pain? Did you suffer from a bad fall that left your tooth chipped, cracked or completely knocked out? When you have an emergency to manage, everything else gets dropped. However, do you know what to do first? If it involves going to the emergency room, you're better off reconsidering. Not only are you more likely to get seen by an emergency dentist for care, but COVID-19 only puts you at risk of getting sick. These are just a few of the reasons why you're better off, so keep reading to learn more.
Hospitals are Already Strapped for Resources
COVID-19 is causing many hospitals to become more crowded than ever before as they work hard to make sure their patients are taken care of. Due to the highly contagious nature of the virus, it's very difficult to get seen currently. If you try to visit an emergency room for a dental issue, you'll likely have to wait a very long time to be seen, allowing your dental emergency to only get worse.
In order to help doctors, nurses, and other hospital workers, you're better off seeing someone who is far less likely to be preoccupied. Since many dental offices can only prescribe emergency treatment during the pandemic, they are even more available than before to take care of you.
Don't Put Yourself at Risk of COVID-19
Since hospitals are already dealing with many new patients, including those infected by COVID-19, it's very important to only visit a hospital when you absolutely need to. When you have a dental emergency that can be better addressed by a dentist anyway, it's not worth putting yourself at risk of being exposed to COVID-19 by visiting a hospital.
With that said, you should still go to the emergency room if you have an issue that would be better addressed in that environment. For example, if you have a dental infection or abscess that is preventing you from breathing properly, you have a broken jaw, or your mouth won't stop bleeding, opt for an ER visit instead.
How Emergency Dentists Can Better Help
Emergency dentists are more than capable of handling a wide variety of dental emergencies, and in many cases hospital workers either lack the specialized training or are not legally allowed to provide treatment for issues outside of their expertise. Whether it's a toothache caused by an infection/decay or a chipped or fractured tooth that needs a root canal, an emergency dentist is far more capable of helping you get treatment done and stopping your discomfort.
By choosing an emergency dentist for care over the ER, you're truly doing far more to help yourself and those around you, so don't wait to give a dentist a call the next time you need a dental emergency handled!
About La Plata Dental
Dr. Hochman and Dr. Betaharon are two highly experienced dentists dedicated to getting you out of pain and on the path towards treatment following a dental emergency. Choosing them for care ensures that you'll actually be seen in a timely manner and reduce your risk of contracting COVID-19, so don't wait to contact them through their website if you need a toothache or other urgent dental issue resolved.