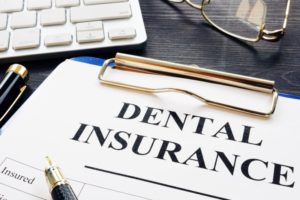 Even though it's only September now, it's not too early to start thinking about next year. With all the holidays and busy schedules that come with them, the new year will be here before you know it! That's why it's important to make the most of your dental insurance now before it renews in January. Read on as your La Plata dentist shares some tips for making the most out of your dental insurance before 2021 so you don't end up wasting your benefits!
Make the Most of Your Annual Maximum
Do you know how much of your annual maximum you have left? Your annual maximum is the largest amount of money your insurance company is willing to pay for your treatments after you've paid your deductible in a single year. In most cases, this amount is upwards of $1,000! However, as soon as your plan renews, you'll need to pay your deductible again before benefiting from your annual maximum. So if you haven't met your annual maximum yet, it's a good idea to schedule any dental work you may need before the year ends!
Don't Let Your Checkups & Cleanings Go to Waste
The American Dental Association recommends that everyone visit their dentist twice a year for preventive care. Accordingly, most all dental insurance policies will cover the complete cost of two checkups and cleanings a year, spaced six months apart. If you've only had one dental checkup this year, now is an excellent time to take full advantage of your dental insurance and schedule your second visit. What's more, an end-of-year checkup will ensure that your smile is ready for those holiday photos and free from any issues that could interrupt your winter vacation with a trip to your emergency dentist.
Routine Preventive Care Saves You Money
Dental insurance policies don't cover biannual dental checkups just for fun! These quick, simple trips can go a long way in saving you time, money, and hassle down the road. For example, untreated cavities can lead to infected teeth and unaddressed gum disease can lead to tooth loss. Both of these circumstances require costly treatments to get your oral health back on track. However, they can also both be spotted and stopped in their earliest stages at your regular dental checkups. Seeing your dentist twice a year is a great choice for both your smile and your wallet!
As you navigate how you'll be spending the last few months of 2020, don't forget about your oral health. Invest in your smile and save money by making the most out of your dental insurance policy this year!
About the Practice
At La Plata Dental, we believe that maintaining great oral health should be affordable for everyone. That's why we are happy to work with a variety of insurance companies and provide in-network dental coverage for many major insurance plans. Our talented team can go over the details of your policy with you to help maximize your coverage and minimize your out of pocket expenses. Additionally, we're proud to offer financing options through CareCredit to help make caring for your smile even more affordable. To learn more, we can be contacted via our website or at (240) 349-2439.