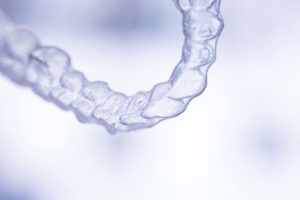 Clear aligners are the patient-preferred solution for teens and adults who want to correct their alignment issues without noticeable brackets and wires. Unfortunately, many people believe they are too expensive, but this isn't the case. In fact, you might be surprised to learn the cost of Invisalign is less than you'd expect. Your dentist will help you find suitable options you need to keep a straight smile within your budget.
What is the Cost of Invisalign?
There isn't a set price for Invisalign because the cost is based on several factors, like the provider you choose, the severity of your case, and if you need additional treatments. Generally, you can expect to pay a higher fee if you need to make significant movements because you'll require more aligners.
After performing your initial consultation, your dentist will provide you with a custom-estimate and discuss the costs of your treatment. They will help you find the options you need to invest in a straight, healthy smile without breaking the bank.
Does Insurance Cover Invisalign?
Every insurance policy differs, but if your plan includes orthodontia you might be able to use your coverage to help offset the cost of clear aligners. After reaching your deductible, you can use your annual allowance to lower the amount you pay out-of-pocket until hitting your limit.
Your dentist will work on your behalf with your insurance carrier to maximize your yearly limits. They will take the time to explain how your coverage is being used and discuss your remaining balance. There are several solutions to cover anything not paid by your insurance, like third-party financing with CareCredit.
Does the Length of Your Treatment Dictate the Cost?
The duration of your treatment doesn't necessarily influence the cost; however, it does have a small role. The average plan takes 12 months to complete, but each case varies depending on the number of aligners that are needed. Patients who have complex needs will require more aligners, which will add to the length of your treatment, as well as the cost.
To ensure there aren't any timely or costly delays added to your journey, it's best to wear your aligners correctly for at least 22 hours per day. Don't forget to switch to the next one in the series on time, about every 1-2 weeks depending on your dentist's recommendations.
How Can I Get Started?
If you're ready to invest in a straight smile, it's time to see if you're a candidate for clear aligners. They'll create the customized, affordable treatment plan you need to move your teeth into their ideal positions without draining your wallet.
About Dr. Mark Hochman
Dr. Hochman has completed advanced training in many areas of specialty, including cosmetic dentistry, laser dentistry, and occlusion. He helps his patients achieve their best smiles using the latest innovations in dental care. As an active member of the American Dental Association and the American Academy of Cosmetic Dentistry, you can feel confident your smile is in good hands. Contact our office today to schedule your consultation for Invisalign.