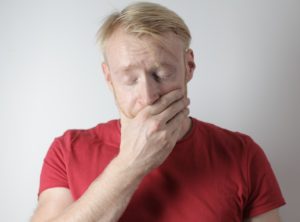 Dentures are a tried-and-proven solution to treat complete tooth loss. They've undergone several improvements over the years to enhance their fit, function, and aesthetics. They'll closely replicate your natural teeth to allow you to bite, chew, and smile confidently. Unfortunately, there might come a time when they no longer fit comfortably. Although you might see it as nothing more than an annoyance, there are serious complications that can occur from an ill-fitting denture. Here are 5 concerns you can avoid by restoring the stability of your denture.
1. Swollen Gums
A traditional denture rests on top of your gum tissue and is held in place using suction or an adhesive. If your replacement teeth don't fit the contours of your mouth, it can cause irritation from friction and pressure. You might develop swelling and irritation that can eventually lead to injured or bleeding gums.
2. Soreness
If your gum tissue becomes inflamed, you will likely experience sensitivity and soreness if the issue isn't resolved. Not only can the soft tissues in your mouth be painful, but you may also develop a jaw disorder. Your temporomandibular joint connects your lower jaw to your skull on either side of your face. If your dentures don't fit correctly, you may experience restricted movements of the joint and the surrounding muscles or tissues. It's not uncommon to have discomfort when opening and closing your mouth as well as facial pain.
3. Difficulty Speaking
You rely on your dentures to produce certain sounds to speak clearly; however, if your prosthetic moves around in your mouth, your words may sound slurred. Speaking can become difficult and embarrassing because you may have a lisp or worry your dentures will fall out.
4. Trouble Eating
Poor-fitting dentures can make it almost impossible to bite and chew comfortably. You might eliminate certain foods from your diet because they are too difficult or painful to chew. Over time, this can lead to nutritional deficiencies that can harm your general health.
5. Blisters
When your dentures rub against certain areas in your mouth, blisters can form, which is your body's way of trying to protect the soft tissues. Blisters can cause significant discomfort while also increasing the risk of infection and other damage.
Save Your Smile from a Poor-Fitting Denture
Your gums and jawbone will naturally change shape over the years, causing your denture to fit poorly over time. You can help prolong the longevity and comfort of your denture by visiting your dentist regularly for adjustments. Your dentist will make the necessary modifications to ensure your new smile continues to serve you for many years.
About Dr. Mark Hochman
Dr. Hochman has been practicing dentistry since 1977. As a lifelong learner, he frequently continues his training to provide specialty services, including cosmetic, laser, and implant dentistry. He offers the latest solutions to replace missing teeth. Whether you're interested in dentures or dental implants, he can rebuild a beautiful smile. Contact our office today to schedule your consultation.