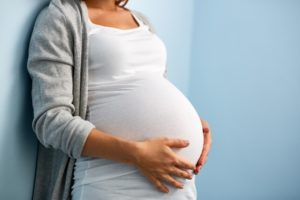 Nothing is more exciting than awaiting the birth of your child. Throughout your pregnancy, you take extra precautions to ensure your health and the development of your unborn baby. You don't want to do anything that might harm your child. As a result, it's normal to be apprehensive about having dental work performed while you're expecting. You don't have anything to fear. Here's the information you need to safely maintain your oral health while safeguarding your little bundle of joy.
Is It Safe to Visit the Dentist During Pregnancy?
Contrary to what you may have heard, it is safe to visit your dentist while you're pregnant; however, it's important to inform them that you're with child and any medications or supplements you're taking. Routine dental care is essential during pregnancy because hormone changes increase your risk of gum disease, which can affect your health and your baby. You will also be more prone to tooth decay if you suffer from morning sickness.
Besides performing the necessary cleanings and checkups, your dentist will also monitor your dental health for any concerns, like inflamed gums or weakened enamel. They can safely provide the treatment you require, but any elective procedures will need to wait until after your delivery.
If you need any medications during your appointment, they can have adverse effects on a developing baby. If necessary, your dentist will use minimal anesthesia to prevent any complications for your child.
Treating Common Oral Health Issues
If your dentist finds any issues requiring treatment, they'll create a personalized strategy to resolve the problem. Common dental concerns can include:
Toothaches: Morning sickness can bathe your teeth in stomach acids, which can erode your enamel. You may develop toothaches that can be caused by decay or sensitivity. No matter the cause, your dentist can treat your pain. If you require a filling or dental crown, it's best to have the procedure performed during your second trimester.
Dental Emergencies: If you need a root canal or a tooth extraction, you may have to wait until after the birth of your child. If the procedure can't be delayed, you'll need to check with your obstetrician to ensure extra precautions don't need to be taken.
Gum Disease: Many women develop gum disease while they are pregnant. Your dentist can treat the infection and restore your gum health using safe solutions. It is best to contact your dental office immediately if you develop red, swollen, or bleeding gums.
Protect Your Smile During Pregnancy
Besides visiting your dentist, commit to your oral hygiene at home to keep your smile healthy while awaiting the arrival of your baby.
About Dr. Andrew Betaharon
Dr. Bataharon earned his dental degree from the University of Maryland School of Dentistry and has completed extensive training in many specialties, including dental implants and Invisalign. He understands each patient's situation is unique, which is why he creates individualized solutions. If you're pregnant and need to see a dentist, contact our office today for an appointment.