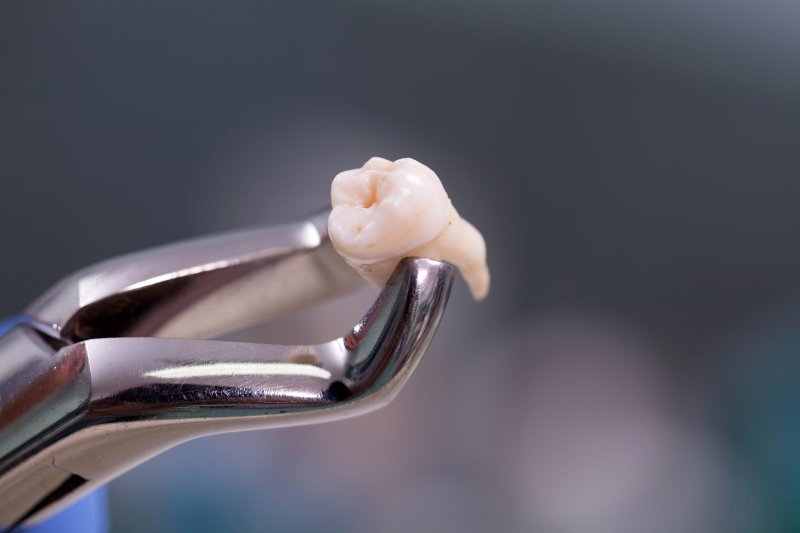 Are you in need of a tooth extraction in the near future? This is something that many patients are nervous about because they don't know what to expect. All of the misinformation floating around on the internet doesn't help either. It is difficult to know what information you can trust, and what you should disregard. Continue reading to learn about some common tooth extraction myths and why they aren't correct.
Myth 1 – Tooth Extractions Are Very Painful
This is probably the most common myth that you hear about extractions. Many people expect it to be an excruciating experience. Fortunately, with modern dental technology, this isn't the case these days. During this common procedure, your dentist will numb the area with an anesthetic so that you won't feel pain at all during the extraction. The process is fairly short. You might experience minor soreness and discomfort afterwards while you are recovering, but this can be treated with over-the-counter and prescribed pain relievers recommended by your dentist.
Myth 2 – It Takes a Long Time to Recover from a Tooth Extraction
It actually only takes anywhere from 1 to 2 weeks for the socket to heal after an extraction, but most patients only feel lingering discomfort for a few days afterwards. When you carefully follow the instructions from your dentist, you will be back to your busy life in no time!
Myth 3 – Wisdom Teeth Are the Only Teeth that Need to Be Extracted
While this may be the case for some people, it doesn't work this way for everyone. It is common to need to have your wisdom teeth removed, but not everyone does. Some people need to have additional teeth removed for one reason or another, such as severe decay, an injury, impacted teeth, or not enough room being available for all of the teeth to fit in the mouth.
Myth 4 – You Don't Need to Replace an Extracted Tooth
Many patients believe that they are in the clear once they have had their trouble tooth removed from their mouth, but this isn't always the case. Depending on the reason for the extraction, you may need to have it replaced in order to prevent oral health problems in the future. When there is a gap in your smile, your other teeth will move around to try and fill the space. The jawbone will no longer be stimulated in that area, so it will shrink over time. Talk to your dentist about tooth replacement options so you can avoid dental problems in the future.
Have a tooth extracted may feel stressful, but don't let these silly myths fool you. You have nothing to fear!
About the Author
Dr. Mark Hochman is an experienced dentist who has been working in the dental field for well over three decades. He earned his dental doctorate from Howard University School of Dentistry and is a proud member of the American Dental Association, Maryland State Dental Society, and American Academy of Cosmetic Dentistry. To learn more about tooth extractions or to schedule an appointment at his office in La Plata, visit his website or call (240) 349-2439.