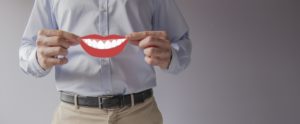 Researchers are continuously finding evidence that strengthens the connection between oral and general health. Many dental issues are proven to increase the risk of various medical conditions. Not only can certain dental issues compromise your body's defense system, but lowered immunity can also negatively affect your smile. Gum disease can be particularly devastating to both your oral health and immune system. Here's why it's more important than ever to maintain a healthy smile for maximum immune system protection.
Gum Disease's Connection to Your Immune System
Besides tooth decay, gum disease is equally devastating to your dental health. The preventable infection is caused by bacteria found in plaque and tartar accumulations from poor oral hygiene habits. It irritates the gingival tissue and destroys the supporting structures of your teeth, which can ultimately lead to tooth loss if it isn't treated. Sadly, that's not the only concern.
The bacteria responsible for gum disease can also enter your bloodstream. As it circulates throughout your body, you can have a heightened risk of several health issues, like cardiovascular disease, respiratory infections, and diabetic complications. As a result, your mouth and body can experience devastating complications.
Support a Healthy Smile and Strong Immune System
Despite being preventable, at least 50% of Americans have gum disease. Although it's common, you can take several precautions to keep your smile healthy to ensure your immune system is functioning its best, such as:
1. Brush Twice Per Day
Use a soft-bristled toothbrush and nonabrasive toothpaste to clean all surfaces of your teeth in the morning and at night. Brush for 2 minutes each session to remove food particles, plaque, and bacteria to avoid tooth decay and gum disease.
2. Floss Every Day
Flossing is the only way to remove plaque buildup between your teeth and around the gum line. If you don't floss daily, you're leaving as much as 40% of their surfaces uncleaned. Use high-quality floss every day before going to bed.
3. Visit Your Dentist Regularly
The American Dental Association recommends a cleaning and checkup at least twice a year. Your dentist will remove any buildup that can irritate your gums and look for early signs of infection to provide quick intervention.
Achieve a Healthy Mouth and Body
You can support a healthy immune system by committing to your dental health. You'll ensure your body can properly defend against harmful invaders while promoting a smile that lasts for a lifetime. If you notice any signs of gum disease, like redness or inflammation, don't wait to contact your dentist.
About Dr. Andrew Betaharon
Dr. Betaharon earned his dental degree at the University of Maryland before continuing his training in general dentistry, implant dentistry, and Invisalign. He has the qualifications and experience you can trust to achieve optimal wellness through a healthy smile. If you have symptoms of gum disease, contact our office today for an appointment.