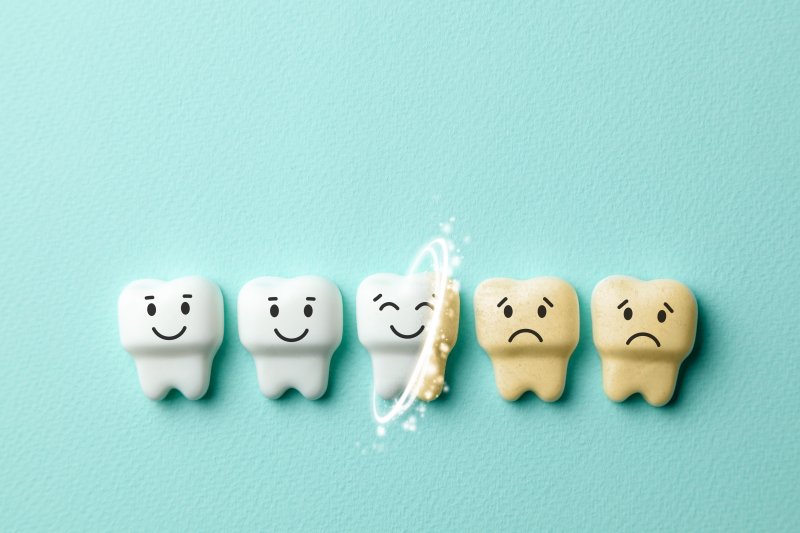 Are you looking for a way to enhance your smile? When you go to your local supermarket, you see so many shelves covered with whitening products that promise to improve the appearance of your teeth. However, many people feel as if they are paying too much money for little-to-no results. The good news is that professional teeth whitening is available, and it could be the route to take in order to get the beautiful, whiter smile you've been dreaming of. Continue reading to learn how professional treatment is different from store-bought kits.
Level of Active Ingredients
Most whitening agents use a peroxide solution to brighten up teeth. However, the amount of peroxide varies depending on the product. When you go to the store and buy an over-the-counter kit, this will have a mild whitening agent which can be as low as 10% peroxide. However, a stronger one could contain as much as 40%. When you go to the dentist, your teeth will be treated with a much stronger agent.
Level of Whiteness
All teeth-whitening solutions can only make your teeth as white as your natural tooth color. This means that they help to lift stains from your teeth but cannot necessarily change the natural color of your pearly whites. Since store-bought whiteners contain less peroxide, they will not be able to give you as white of a result as your dentist can with professional teeth whitening.
Cost of Treatment
Store-bought kits cost less than professional teeth whitening, but you have to remember that you are getting what you pay for. Many people feel that they end up with little to no results after using store bought kits – even for long periods of time.
Reduced Sensitivity
Teeth whitening products of any kind can make your teeth feel more sensitive for a little while. However, dentists are able to control the amount of peroxide in their solutions in order to tailor it for their patient's sensitivity levels. This way, they can create the most effective, yet comfortable whitening treatment for their patients. Store-bought kits have a one-size-fits-all approach.
Number of Teeth Whitened
If you are using whitening strips, you may not be able to whiten as many teeth as you hoped because the strip only reaches so far. However, professional whitening affects your entire smile, as opposed to just the ones in the front. This helps to create a more uniform, white smile.
If you want to brighten your smile, consider asking your dentist about professional whitening before opting for store-bought kits. The results will pay off!
About the Author
Dr. Mark Hochman is an experienced dentist who has been working in the field for over four decades. He earned his dental doctorate from the Howard University School of Dentistry and has completed advanced training to expand his knowledge and skillset. Currently, he is a proud member of the American Dental Association, Maryland State Dental Association, Patuxent Dental Society, St. Mary's Study Club, and American Academy of Cosmetic Dentistry. For more information on professional teeth whitening or to schedule an appointment at his office in La Plata, visit his website or call (240) 349-2439.