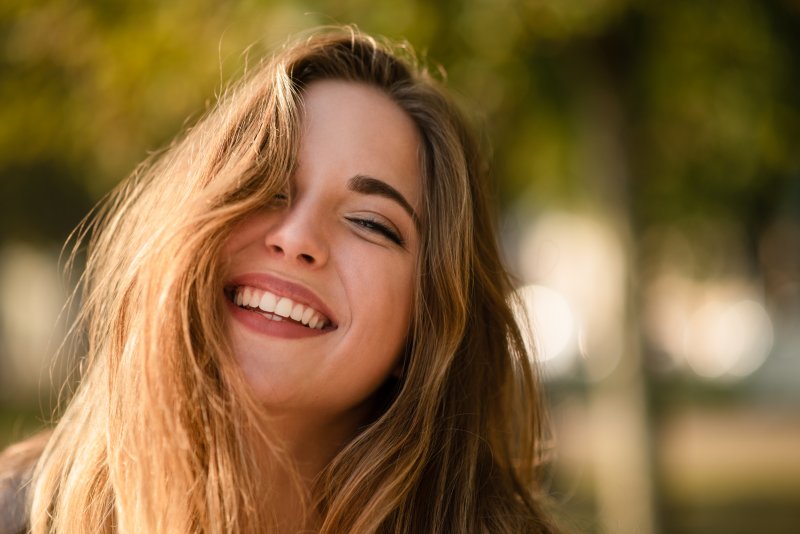 Crown lengthening is a lesser-known procedure that is often performed by dentists for a variety of different reasons. While it is typically thought of as an elective cosmetic procedure, there are several other ways that it can benefit your smile. Continue reading to learn what exactly crown lengthening consists of, a handful of different situations in which it is used, and whether or not you would make a good candidate for the treatment.
What Is Crown Lengthening?
Crown lengthening is when a dentist removed part of the gum to expose more of the underlying tooth. This is done with the use of a soft-tissue laser. This laser uses a highly concentrated beam of light to remove excess gum tissue precisely and painlessly. Crown lengthening can be completed on just one tooth or multiple teeth depending on your individual needs.
How Can Crown Lengthening Benefit You?
There are a few reasons why you may undergo crown lengthening. Here are some of the more common:
Repairing Teeth: Whether you have tooth decay or have experienced trauma, when teeth are damaged below the gumline, crown lengthening may take place to expose the damaged area and allow a crown to be placed overtop the structurally compromised tooth.
Gummy Smiles: While this isn't usually an issue that will typically affect your oral health, it can be hard on the self-esteem if you aren't confident about the appearance of your teeth. If you have always felt like you had smaller-than-average teeth, the issue could be the amount of gum tissue present. By gently removing a small amount of gum tissue, it can make a huge difference in the appearance of your smile.
Dental Crowns: Some patients don't have enough tooth structure overtop of the gum to allow for a proper fitting of the crown. If a crown is placed in these conditions, it can damage the gums and cause chronic inflammation and discomfort. Crown lengthening can help to ensure that the new crown will fit the tooth more comfortably.
Enable an Extraction: A tooth extraction may require the removal of excess periodontal tissue around the tooth in question. In some situations, this allows for a safer, quicker, and easier extraction process.
Who Makes a Good Candidate for Crown Lengthening?
Your dentist will be able to determine whether or not this is the right procedure for you. Usually, it is performed on patients with protruding gums, teeth that appear short, cracked teeth in need of dental crowns, and uneven gumlines.
Crown lengthening may be able to transform your smile! Talk to your dentist to discuss if it is the right option for your smile.
About the Author
Dr. Mark Hochman is an experienced dentist who has been working in the field for over four decades. He earned his dental doctorate from the Howard University School of Dentistry and has completed advanced training to expand his knowledge and skillset. Currently, he is a proud member of the American Dental Association, Maryland State Dental Association, Patuxent Dental Society, St. Mary's Study Club, and American Academy of Cosmetic Dentistry. For more information on crown lengthening or to schedule an appointment at his office in La Plata, visit his website or call (240) 349-2439.