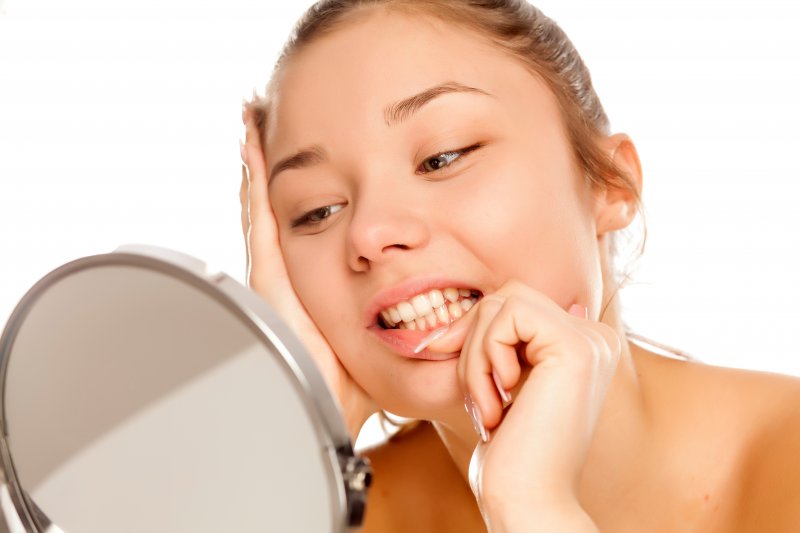 Do you feel self-conscious about your smile? Are you considering getting them fixed? You're not alone! Most people wish they could get their dream smile, but they aren't sure where to begin. Fortunately, your dentist in La Plata can help you understand your options. Keep reading to discover the top four cosmetic dental flaws and how to treat them.
#1: Stained or Discolored Teeth
One of the main issues people face with their teeth is staining or discoloration. This can be due to the foods you eat, drinking dark liquids, taking certain medications, smoking, or simply because of aging. Even if you brush and floss regularly, your enamel will gain a yellow appearance over time.
Professional teeth whitening is one of the best methods for treating stained teeth. Not only can you get your smile several shades lighter, but you'll also look younger and healthier. Dental veneers are another effective treatment for brightening your teeth, especially if you want a more lasting solution.
#2: Misshapen Teeth
Sometimes factors like genetics or teeth grinding can lead to irregularly shaped teeth. This can affect your overall bite and facial structure, making you look older with improper support for your jaw. This dental issue can also cause or be caused by TMJ disorder.
Cosmetic bonding is a technique in which tooth-colored material is added to your teeth. This can be adjusted to change the entire shape of your teeth, giving a more even bite pattern. Recontouring is a method which files down some of the enamel to match your other teeth.
#3: Chipped, Cracked, or Broken Teeth
Even if they don't hurt at the moment, damaged teeth should be fixed as soon as possible. If left untreated, your teeth could become vulnerable to decay, bacteria, or you risk potentially losing them altogether.
Dental crowns or dental implants can provide the repairs you need. While the first can help you preserve the healthy tooth structure, an implant replaces the entire tooth from the root up. If the damage reaches the pulp, you may require a root canal to preserve it.
#4: Crooked Smile
Most people want to have a perfectly even smile by fixing their misaligned teeth. With a crooked smile, you may have difficulty cleaning, which can increase your risk of decay, cavities, and gum disease
To straighten them, you can always consider orthodontic treatment, especially Invisalign, which is quicker and more discreet than traditional braces. If you want to bypass the straightening procedure, then veneers can be another effective option for reconstructing your teeth for a beautifully straight smile.
Now you know the various treatments that can help you achieve your dream smile. And if you're not sure which would be right for you, speak with your dentist so they can get you on track with the teeth you deserve!
About the Practice
La Plata Dental offers top-quality and relaxing dental services for La Plata, MD and the surrounding communities. With multiple treatment options, including cosmetic dentistry, they can help you attain and preserve your best smile. If you want to learn more about the various cosmetic dental treatments, visit their website or call (240) 349-2439.