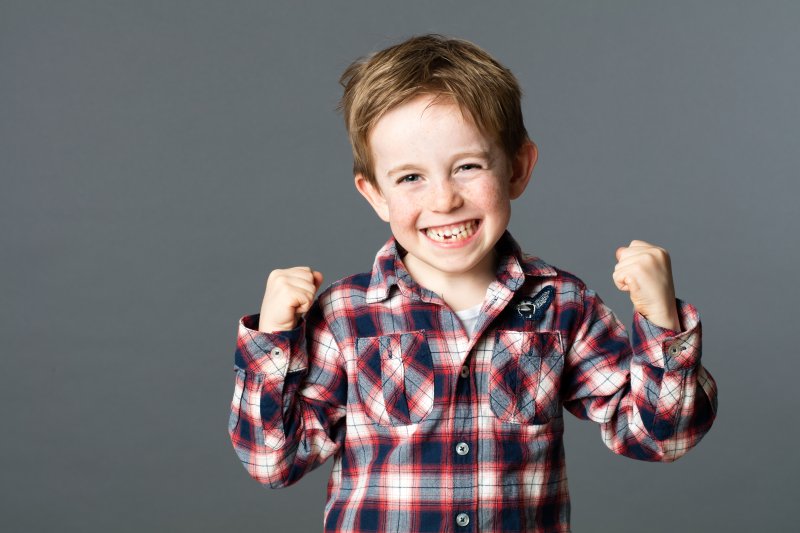 Losing baby teeth can be a frightening experience for some children, but it doesn't have to be! This is a normal process for everyone, and it's important to ensure your little one doesn't feel anxious about loose teeth. Fortunately, your dentist in La Plata can offer five suggestions on how you can make this experience less scary for your child.
Tip #1: Keep the Conversation Friendly
Children begin losing their baby teeth around four or five years old. It's normal for them to begin asking loads of questions about their teeth, even before their first wiggly tooth. When speaking with them, try to keep the conversation friendly so you don't spook them about what's to come. The last thing you want to do is instill fear in them.
Tip #2: Build the Magic of the Tooth Fairy
Virtually everyone has heard about the tooth fairy and the magic of putting their lost tooth under their pillow at night. If you notice your little one is anxious about losing a tooth, you could buy picture books or tell stories about the tooth fairy. This could instill wonder, excitement, and positivity about their situation.
Tip #3: Explain the Situation in Full
Your child may hear plenty of details from other children about losing teeth, most of them alarming and untrue. To avoid misconceptions, it's best if you sit your child down and explain the reality of this process in full.
Tip #4: Celebrate Them Losing Their Baby Teeth
One of the best ways to make losing teeth exciting is to celebrate the fact that it happened! Treat it as a milestone of them growing up, maybe even rewarding them with their favorite ice cream. Kids enjoy knowing they're getting older, and if losing teeth is considered a rite of passage, they'll be proud to meet the challenge!
Tip #5: Know When to Seek Help
While losing baby teeth is natural, having a tooth knocked out is a dental emergency. You can encourage excitement for losing teeth, but it's vital that they understand to ask for help if they're hurt so they can see their dentist right away.
With these tips in mind, your child should feel more comfortable with losing their baby teeth! And if you have any concerns about their progress, you can always call your dentist for their expert guidance on your child's dental health.
About the Practice
La Plata Dental offers high-quality dental services with a focus on patient comfort. Using state-of-the-art technology, they provide numerous treatments to care for your dental needs, including children's dentistry to help maintain your little one's healthy smile! If you have questions about your child's lost baby teeth or if they have a dental emergency, don't hesitate to visit our website or call (240) 349-2439.