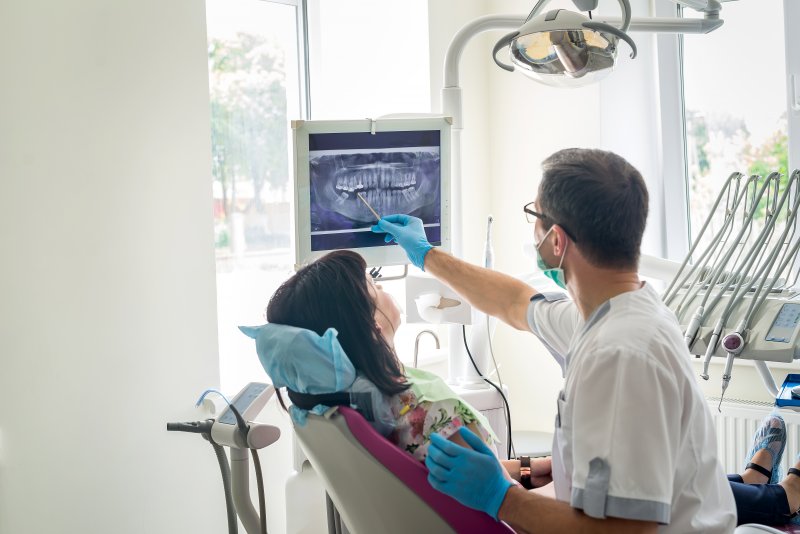 Let's say you've finally decided to get Invisalign to straighten your teeth. However, your dental practice tells you they'll have to perform "interproximal reduction" before giving you the aligner trays. Quickly, a thousand questions come to your mind. Is it necessary? Will it hurt? Is it safe?
There's no reason to worry — interproximal reduction is a treatment that's sometimes needed to make aligners more effective. To learn more, here's a summary explaining what it is, why it's necessary, and how safe it is for you.
What Is Interproximal Reduction?
Interproximal Reduction (IPR) is a procedure that adjusts your tooth width.
Specifically, it removes some of a tooth's outer enamel that connects with neighboring teeth. This removal is accomplished by manually smoothing said enamel or by employing the aid of a specially designed dental handpiece. Many times, front teeth are also contoured during or after treatment.
Why Is It (Sometimes) Necessary?
Interproximal reduction usually has two purposes. Firstly, it shapes your teeth to make them fit together better, thus giving you a more pleasing and comfortable smile. Secondly, it creates space so your future aligners will work properly.
Teeth are more likely to stay in place after alignment if they've undergone this reduction. Furthermore, it's a time-tested orthodontic technique that's been around since the 1940s. For convenience, the process can be combined with orthodontic appliance treatment or done in conjunction with tooth extractions.
Don't Worry – It's Completely Safe
Your dentist will examine your teeth beforehand to gauge whether the reduction would be safe and necessary. For the exam, they'll consider the size and shape of your teeth, their positions and alignment, and your facial features.
Education and lengthy experience evaluating facial traits allow dentists to develop treatment goals that produce healthy bites. In short, they will utilize their advanced training and extreme precision to ensure the reductions they perform are harmless and effective.
An interproximal reduction will leave your teeth with enough enamel to remain healthy. It won't make teeth more susceptible to tooth decay either, nor will it predispose gums to gum disease. While some patients may experience sensitivity to hot or cold, the results are generally positive. Plus, removal of the enamel won't hurt since there aren't nerve endings on a tooth's outer layer.
Interproximal reduction isn't needless or dangerous. In fact, it may be what you need to get your Invisalign treatment off to a good start!
About the Practice
Dr. Andrew Betaharon is one of the top practicing dentists in La Plata, Maryland. A graduate of the University of Maryland's School of Dentistry, he's a born native who wants to have a positive, direct impact on peoples' smiles. As a member of the American Dental Association, Maryland State Dental Association, and similar groups, he is versed in preventive, cosmetic, and restorative dentistry. Dr. Betaharon is also a certified Invisalign provider. He currently practices at La Plata Dental and can be reached at his website or by phone at (240)-349-2439.