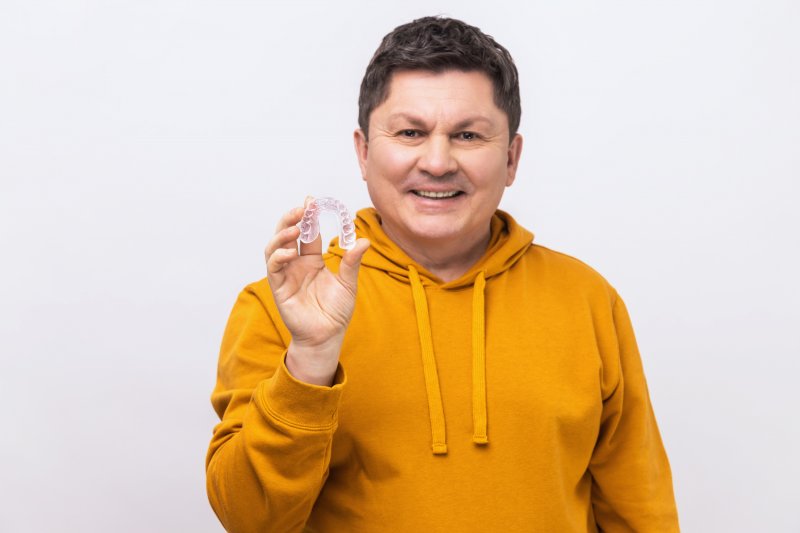 One of the wonderful things about recent dental advances is that the perfect, straight smile you have always wanted is a more viable option now. Traditional braces were a deterrent for many adults due to their obvious appearance. Invisalign gives the opportunity to straighten teeth in a discreet way with its clear aligners. But some people only want their top teeth treated. Your dentist is here to tell you all you need to know about single-arch treatment for Invisalign.
Can I Get Invisalign Only on My Top Teeth?
To get straight to the point (pun intended), the answer is yes…but only in certain circumstances. In general, Invisalign aligners are worn over both your top and bottom teeth to gradually straighten them. Your dentist would have to determine if only one aligner would work for you. It is contingent upon how your teeth come together and the overall needs of your smile.
You may be a good candidate for single arch treatment if you have:
Minor spacing or gaps
Slightly crooked front teeth
A single misaligned tooth
Need follow-up treatment for previous orthodontic treatment
Require a slight adjustment to your smile zone (the teeth that are visible when you smile)
As you can see, there are specific circumstances where a partial Invisalign treatment would be best. If the tooth movement is minor or only for aesthetic purposes, an aligner for only your top teeth (or bottom) is an option. You can share your smile goals with your dentist during your consultation. After your thorough exam, they can determine which would be the best treatment plan for you.
What Are the Challenges with Single-Arch Treatment?
The main concern is how your teeth bite together (occlusion). Your upper and lower arch of teeth have a specific biting pattern and relationship. There are certain pressure points that occur when your opposing teeth come together. When only one arch is treated with Invisalign, it risks changing the pressure points and perhaps making them hit each other harder. This can lead to issues like toothaches, the wearing down of teeth, and TMJ (temporomandibular joint) issues.
If you wear the aligner on only your top teeth, your dentist will need to make sure your overall bite pattern is not affected. If one arch is being treated, it will be important to carefully monitor how your teeth' alignment is changing over the course of time.
Invisalign is an amazing option to get the straight, aligned teeth you have always wanted for both your top and bottom teeth. Your dentist can help you decide if a single arch treatment is the best option for you as you journey toward your picture-perfect smile!
About the Author
Dr. Andrew Betaharon and the team at La Plata Dental give you personalized dentistry to achieve your best smile! With the latest dental techniques and technologies, his priority is for you to receive high-quality and efficient service to fit your cosmetic needs and goals. As a certified Invisalign provider, he can help you obtain the results you desire for your teeth! If you would like to learn more about Invisalign or other cosmetic treatments, contact him through his website or call (240) 349-7358.