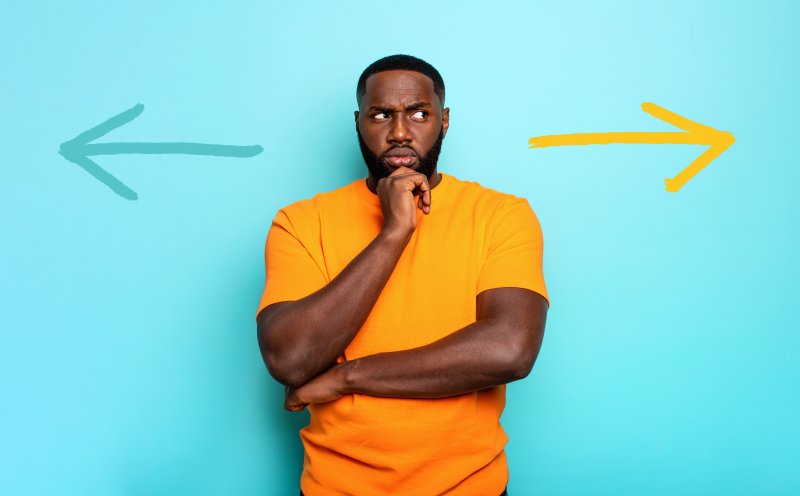 One of the great things about today's world is the options that are available to you to change things you aren't fully satisfied with. From cell phone carriers to styles of jeans, there are so many choices to get exactly what you want. The same goes for your smile! Treatments like veneers and dental crowns have helped millions of patients get the pearly whites they've always wanted. But what exactly does each entail? What are the main differences between them? Keep reading to learn all about veneers, crowns, their differences, and the one that is best for you!
What Are Veneers?
Veneers are ultra-thin shells of tooth-colored porcelain. They're attached to the front-facing surfaces of your teeth, hiding any imperfection from view. It's an excellent solution for people with varying aesthetic concerns because they can address several problems, including staining, discoloration, chips, cracks, gaps, and even minor misalignment.
What Are Crowns?
A dental crown is a hollowed-out cap that is placed over a tooth. They help to restore a tooth to its normal function and appearance. Your dentist can make them from natural-looking porcelain or ceramic to match the size, color, and shape of the surrounding teeth. If your teeth are decayed or damaged, a crown will repair it and protect it from future damage. It'll allow you to enjoy improved oral health and an enhanced appearance.
Key Differences Veneers and Crowns
As you consider which service would be best for you, consider these differences:
Shape – A veneer is a wafer-thin shell that covers the visible portion of a tooth, while a crown is a three-dimensional restoration that encases an entire tooth. This means that veneers can only be used on the front teeth, while crowns can be used on any of your pearly whites.
Purpose – Since veneers are designed to hide flaws, they're mainly used for cosmetic purposes. However, crowns can improve the look of your smile while also restoring the function and strength of damaged or decayed teeth. However, dental crowns require more enamel removal than veneers, so they are often only used for restorative purposes, not just cosmetic ones.
Cost – Most dental insurance plans won't offer coverage for veneers because they're not considered medically necessary. Since crowns are used for restorative purposes, your plan will likely partially cover having one placed.
How to Choose the Right One for Your Smile
When choosing between a dental crown and veneer, It's important to consider your oral health needs and goals. If you have a large filling, root canal, or cracked tooth, you may benefit from a dental crown. It will help keep the tooth intact and prevent further damage. Meanwhile, if you have relatively minor cosmetic issues, you may want to consider veneers. They're capable of masking almost any imperfection while improving your appearance.
Between veneers and dental crowns, you have wonderful options to enhance your appearance. Your dentist can continue to help you make the best decision for your smile needs and wants!
About the Author
Dr. Mark Hochman and the team at La Plata Dental give you personalized dentistry with a focus on comfort! With the latest dental techniques and technologies, his priority is for you to receive high-quality and efficient service to fit your cosmetic goals. His advanced cosmetic training can help you obtain the smile of your dreams! If you would like to learn more about veneers, dental crowns, or any other cosmetic treatment, contact him through his website or call (240) 349-7358.