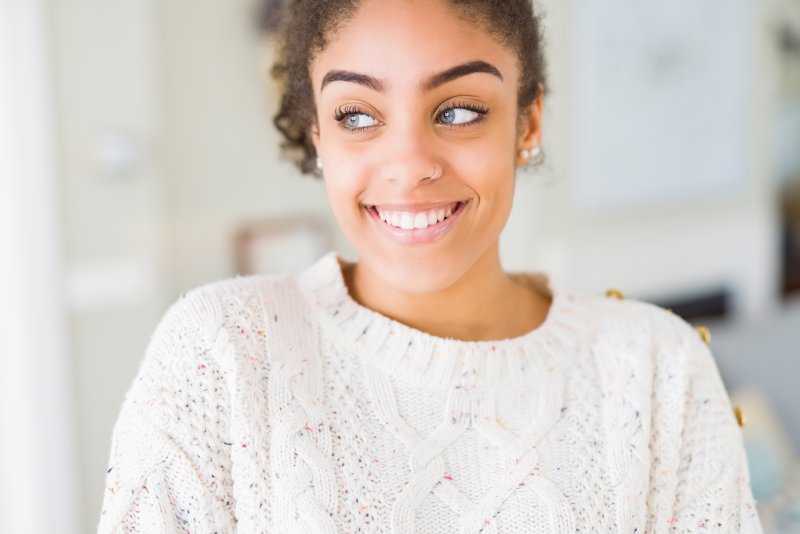 Are you unhappy with the way your teeth look in the mirror? If so, you might be considering getting cosmetic dentistry to improve your smile. However, you may be wondering what pertains to these dental treatments. After all, each option is designed to enhance your pearly whites in specific ways. Keep reading to learn about four of the most popular cosmetic procedures and what you can expect!
Teeth Whitening
While it's natural for your teeth to discolor over time, it doesn't mean you have to settle for a smile you aren't proud to show off. If you notice any stains that make you feel insecure about your grin, you can easily address them with a professional whitening treatment. By wearing custom-made trays and using special bleaching agents, you can expect to brighten your teeth by several shades in just a couple of weeks.
Direct Bonding
Do you have one or several dental flaws such as chips, cracks, stains, or gaps in your smile? If you want to correct these minor imperfections with affordable treatment, then direct bonding may be the solution for you. The procedure is non-invasive and involves using composite resin to effectively sculpt over your affected teeth. Not only will this option improve the size, shape, and color of your pearly whites, but it can also be completed in a single appointment!
Invisalign
One of the most popular orthodontic treatments today is Invisalign. While this process doesn't affect the size, shape, or color of your teeth, it can quickly and effectively move them into their more ideal positions, creating a more uniform smile. Furthermore, it doesn't require the use of metal brackets or wires like traditional braces, which can sometimes irritate soft oral tissues. Instead, Invisalign uses clear aligners that are both smooth and invisible to most people. This provides a much more comfortable and discreet method for straightening your teeth.
Veneers
If you're interested in a more comprehensive smile makeover, then you might consider getting porcelain veneers. These super-thin shells are designed to bond to the front side of your affected teeth to conceal dental flaws. Although this procedure involves removing a tiny portion of your enamel, it can be completed in just two visits and the results can provide a wide range of benefits. These should include correcting multiple imperfections (like chips, cracks, stains, and gaps) and enjoying a nearly permanent whitening solution. You can also expect your results to last 15 years or more with proper care.
Feel free to consult your dentist about cosmetic dentistry if you're unhappy with your teeth. They'll be more than happy to discuss your treatment options and help you achieve a beautiful smile!
About the Author
Dr. Mark Hochman earned his dental doctorate from the Howard University School of Dentistry. He's also a member of several organizations like the Patuxent Dental Society and the American Academy of Cosmetic Dentistry. He offers a vast collection of high-quality and all-inclusive services, including teeth whitening, direct bonding, Invisalign, and veneers. If you'd like to schedule a consultation, visit his website or call 240-349-2439.