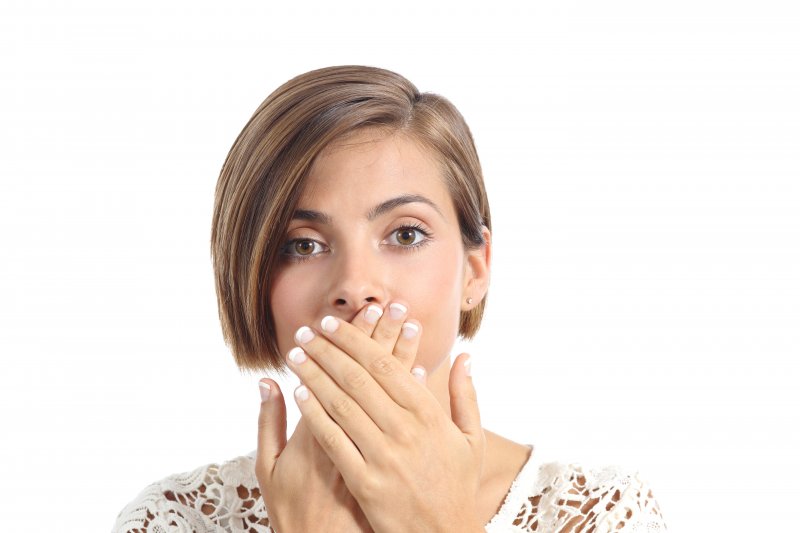 Dealing with a lost dental crown can seem frightening at first. After all, the restoration is supposed to be cemented to your tooth! Still, panicking over this situation won't help you. You'll need to manage things quickly and properly to protect your now-crownless smile. Luckily enough, your La Plata dental practice can ensure you do so. Here, then, are some tips for handling a lost crown that should get you through the problem.
#1: Examine the Tooth & Crown
Before anything else, you should inspect the area where the crown fell out. Doing so will let you confirm your tooth's condition and whether it needs urgent care. If you're in major pain, you'll likely need to see an emergency dentist.
At this stage, you should also find the lost crown. A dental practice could re-apply it in some cases. That said, don't worry too much if you can't find it. You can always get a new crown applied to your tooth.
#2: Book a Visit to the Dentist
After examining the tooth and crown, schedule a visit with your local dentist. You'll want them to either refit your restoration or get you a new one.
Of course, the dentist may not be able to see you at once. If that happens, ask them if they have any special instructions you should follow until your appointment. They might tell you to use a denture adhesive to slip your crown onto your tooth.
Remember to see your dentist within a week of losing a crown when booking your visit.
#3: Practice Careful Oral Hygiene
While you wait to see the dentist, make sure to practice careful oral hygiene. Your underlying tooth is exposed, so you don't want a dental tool to upset it.
Take your toothbrush, for instance. While it's fine to continue brushing twice daily, do so gently yet thoroughly. Also, inspect your tooth daily to ensure the cleaning doesn't cause further damage.
#4: Avoid Certain Foods
Try to avoid certain foods and drinks when you have a lost crown. Otherwise, you may trigger more damage to the underlying tooth.
Very hot or cold items are a good example. These could reach your tooth's nerve and thus cause pain or sensitivity.
By following the tips above, you'll fix your lost dental crown soon enough. Therefore, go ahead and get started with them!
About the Practice
La Plata Dental is based in La Plata, MD. As led by Drs. Hochman and Betaharon, our practice offers personalized dentistry that goes above and beyond. In particular, we perform various preventive, cosmetic, and restorative treatments, not to mention emergency dental care. Our team further ensures its results by using the latest tools and technology. For more information or to book a visit, you can reach us on our website or by phone at (240)-349-2439.