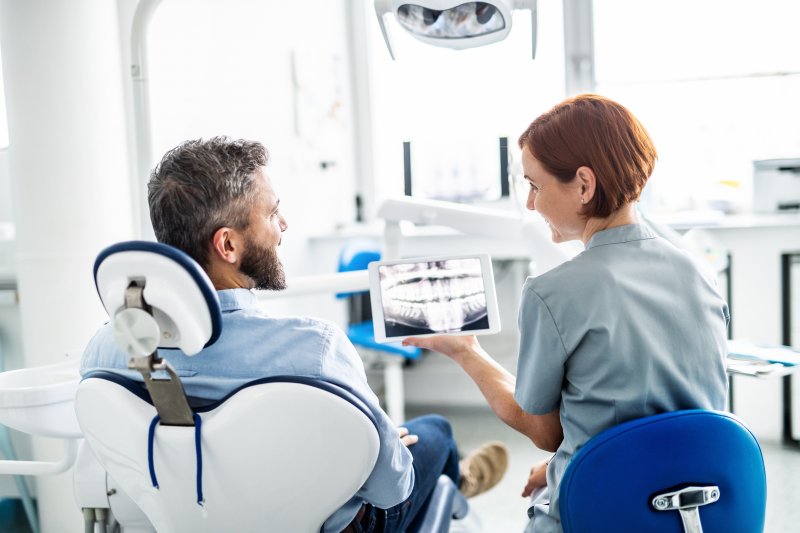 Dental veneers are designed to cover a variety of imperfections in teeth, making a smile that looks less than ideal transform overnight! In order to accomplish this, however, you'll need to have a small portion of the enamel removed so the ultra-thin sheaths can properly adhere to your teeth.
If you have an interest in veneers but feel intimidated by the idea of removing enamel or the risk of sensitivity, you'll want to keep reading. Learn everything you need to know about sensitivity when it comes to your veneers from a dentist!
Will Veneers Cause Tooth Sensitivity?
After you first receive veneers, it's relatively normal to experience some sensitivity as your teeth adjust. Since they aren't used to the foreign materials inside your mouth, it can take a bit for you to feel completely comfortable. With that said, this feeling should only be temporary.
In the long term, the porcelain on the veneers will replace the enamel that was removed, acting as protection for your modified teeth. Any lingering sensitivity you feel should fade away completely over the next few weeks.
However, if your sensitivity does not appear to be going away, it could be a sign that something else is wrong with your veneers. Speak with the dentist that placed your veneers as soon as you can so they can examine your restorations more closely.
How to Manage Tooth Sensitivity
Again, your sensitivity following veneer placement is a normal part of the process and will eventually go away on its own. Until that happens, there are steps you can take to minimize your side effects.
For example, using over-the-counter painkillers can be useful, especially if you are just relaxing at home and giving yourself time to recuperate following the procedure. Even a small dose of ibuprofen can prove very effective against mild sensitivity.
Additionally, be sure to avoid certain stimuli that can increase sensitivity symptoms. This includes very hot or cold, very sweet, or acidic foods. These can all irritate dental enamel, especially right after veneers have been placed onto your teeth.
If you believe your sensitivity may be worsening or something is wrong with your veneers, don't hesitate to contact the dentist you received treatment from to get additional questions answered.
About La Plata Dental
The dentists at La Plata Dental are prepared to speak with you one-on-one to hear your cosmetic needs and address any concerns you may have about your upcoming dental treatment. Their expertise combined with the help of their trusted dental lab will give you confidence in your future smile makeover. To schedule an appointment, you can contact them through their website.