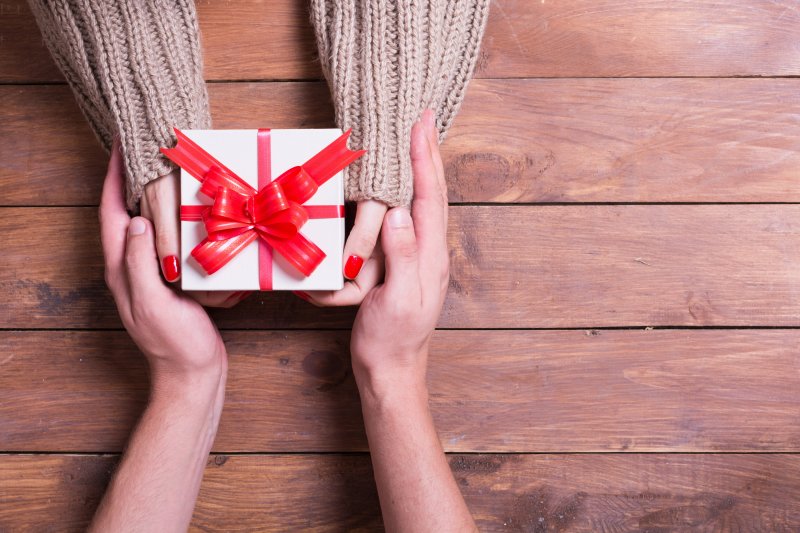 In a world brimming with gift options, finding that perfect, memorable present for your loved ones can be a delightful challenge. One option that can bring a bright and confident smile to their faces, quite literally, is teeth whitening. This simple yet transformative gift can offer more than just aesthetic improvements; it can boost self-esteem, enhance personal well-being, and leave a lasting impression. Keep reading to learn why teeth whitening makes a great gift.
Reason #1: Many People Want Whiter Teeth
According to the American Academy of Cosmetic Dentistry (AACD), nearly 90% of patients express a desire for brighter, whiter smiles. Considering that your loved one likely falls within this statistic, presenting them with a professional whitening treatment can be a wonderful way to assist them in achieving a smile they'll truly adore.
Reason #2: Professionals Know Best
An array of over-the-counter whitening solutions, including trays, strips, and toothpaste, may appear as convenient and budget-friendly options for achieving a brighter smile. However, it's crucial to note that professional whitening consistently stands out as the superior choice.
Dentists, as trained experts, guarantee uniform and enduring results. They employ more potent products and maintain oversight throughout the process, ensuring that any potential issues are promptly identified and addressed.
Reason #3: Teeth Whitening Can Improve Their Oral Health
Just as you wouldn't immediately dive into a swimming pool after getting your hair done, the same principle applies to smile whitening. Many patients aspire to prolong the effects of their whitening treatment by diligently maintaining their oral health. Consequently, this commitment often leads to the adoption of improved oral hygiene practices.
Reason #4: A Bright Smile Can Boost Their Career
As per the American Academy of Cosmetic Dentistry (AACD), a significant 74% of adults believe that an unattractive smile can hinder one's career advancement. If your partner has expressed aspirations of pursuing new job opportunities, attracting clients, or securing a promotion, offering them a brighter smile through teeth whitening could serve as the ideal confidence boost they require.
In conclusion, the gift of a radiant smile through teeth whitening is not only a thoughtful gesture but also a potentially life-changing one. It's a way to show your loved ones that you care about their confidence, well-being, and personal aspirations!
About the Practice
La Plata Dental takes immense pride in delivering top-notch dental care within their warm and inviting office. Their range of teeth whitening treatments, available for both at-home and in-office use, presents an excellent gift option for your partner. Moreover, La Plata Dental offers an array of other cosmetic treatments designed to enhance the health and radiance of your smile. If you're interested in teeth whitening or exploring their comprehensive dental services, don't hesitate to visit their website or call them at (240) 349-2439.