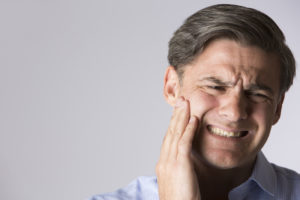 A dental emergency can (and probably will) take you by surprise. It's hard to think straight when the unexpected strikes — but it's easier to keep your cool when you know just what to do! Your emergency dentist in La Plata provides step-by-step instructions for what to do following some of the most common dental emergencies below.
Knocked Out Tooth?
If you or a loved one have unexpectedly lost a tooth, act fast — getting professional treatment within about 2 hours is necessary for reattachment. But first, find the tooth and rinse away any debris under warm water. Do not scrub the tooth or touch its root; doing so can damage the cells and make reattachment difficult. Store the tooth in a cup or bag of water or milk until you can reach our office.
Dislodged Tooth?
When a tooth becomes dislodged but is still attached to the gum line, first try to gently work it back into the proper position. Rinse with warm salt water to remove any shards of tooth that may be floating in your mouth. Then, take an over-the-counter pain medication to ease discomfort and apply an ice pack to the cheek to reduce swelling. After you've done all of this, get in touch with us right away!
Broken Filling or Crown?
A broken piece of dental work is not a critical emergency, but it can be uncomfortable. Collect and store the broken part and rinse your mouth out with warm water to remove any pieces that may remain in your mouth. If the broken area is jagged, you may need to cover it with a piece of wax to avoid injuring your soft oral tissue. We will schedule a time for you to come into the office as soon as you can, and we may recommend trying to reattach the filling or crown with denture adhesive or temporary filling cement (which you can find at the drugstore).
Toothache?
Get treatment for a toothache from your dentist right away. The problem will not go away on its own, and any infection that is present could spread throughout the body and put your overall health at risk. Take an over-the-counter pain medication or apply toothache gel to ease discomfort until you can make it to us for treatment (but remember this is only a temporary solution). Applying an ice pack to the affected cheek can help to alleviate pain and reduce swelling.
Call Your Dentist ASAP!
Whatever you remember about a dental emergency, the most important thing is to get in touch with your dentist as soon as you can! When you do, we will listen to your situation and provide important first-aid advice and then schedule a time for you to come in as soon as is necessary. Our team of experts can have you out of pain and on with your life before you know it!  
About La Plata Dental
Dr. Hochman and Dr. Betaharon work together to provide superior dental care — including emergency dentistry services — for patients of all ages. The next time you have an urgent situation like a broken tooth, crown, or a toothache in La Plata, don't hesitate to call the office at 240-349-2439!